Cam Engineers - Company Profile
About Us
Cam Engineers is a computer aided metal casting pattern manufacturing company. Coimbatore's heritage as an international center of cast iron foundries to cater textile machinery manufacturing industries and pump industries. Over the last 20 years Coimbatore become industrial Hub for all kinds of industries. To meet the growing demand and to supply good quality metal patterns through CAD/CAM route CAM ENGINEERS start up operations 1997 in Coimbatore. Under the ownership of C. Balasubramanian this five-man management team has 75 years of patternmaking experience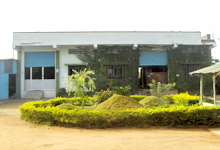 The company occupies its original Peelamedu building, although three expansions have enlarged it to span 10,000 square feet. CAM Engineers' successful niche began and continues today in the design and manufacturing of wood, Aluminum and metal patterns and fixtures for the foundry industry. However, it was the company's heavy investments into the state-of-the-art CAD/CAM design facilities and CNC machining equipment, along with its stable, highly skilled employees that have allowed CAM Engineers to grow and prosper
Group company for Prototype, Sourcing & Product Development
Cam Engineers India Pvt. Ltd - Read more
Infrastructure:
In-house CAD/CAM centre with latest software
Well equipped in-house machine shop with CNC machines
Good material handling facilities to handle large patterns
Latest and calibrated measuring instruments
Foundry tie-ups for graded castings
Reverse Engineering & Prototype Development facility
Our metal casting patterns come with high quality, excellent finish and are very cost effective. As a professionally managed company, CAM Engineers is one of the leading manufacturer of patterns for the foundries. Having the state of art CAD / CAM Design centre and pattern shop, we are able to provide the foundries and engineering groups with the quality patterns needed for excellent metal castings.
Our projects speaks more about our company. See our Project Gallery